The Freeland 2017 Christmas Letter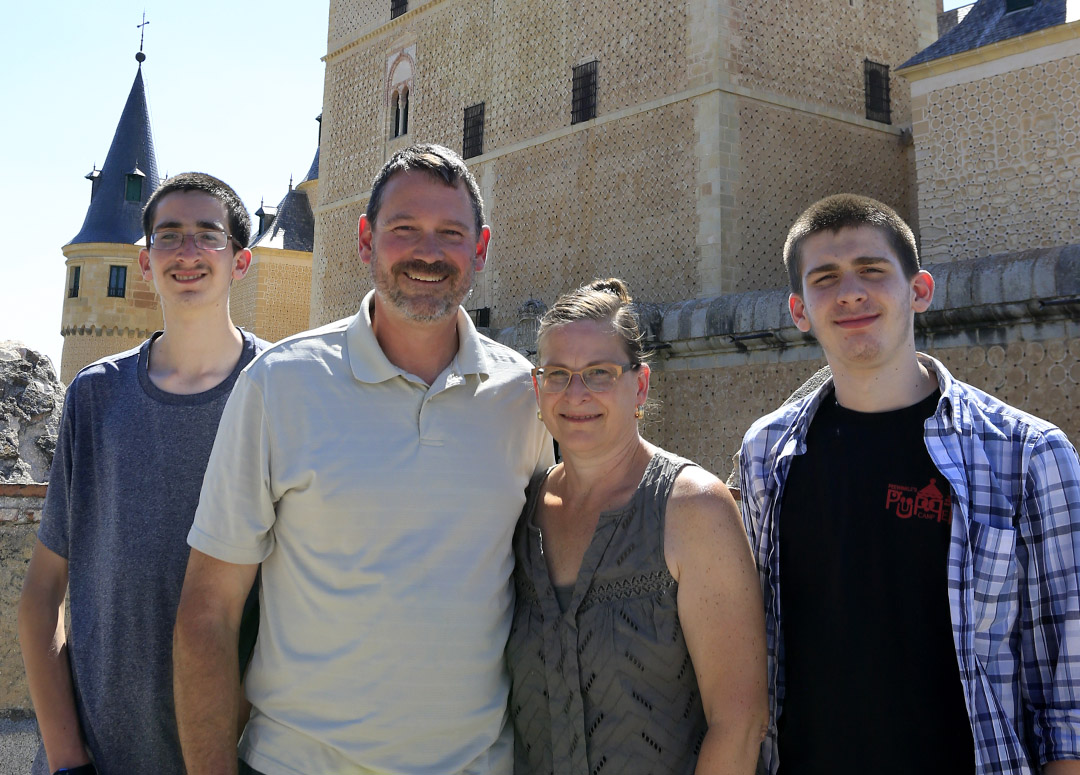 2017 has been a year of peaks and valleys.  In the midst of our (John and Wendy's) health challenges, we have been buoyed by the opportunities and successes the boys have had.
Things got off to a scary start for John in a cardiologist's office.  After various tests led to a heart catheterization in April, he received good news that he hadn't had a heart attack and any blockage he does have is in areas of less concern.  What a relief that was to hear!  Wendy hopes she never has to experience the waiting room of a heart cath lab again in her life.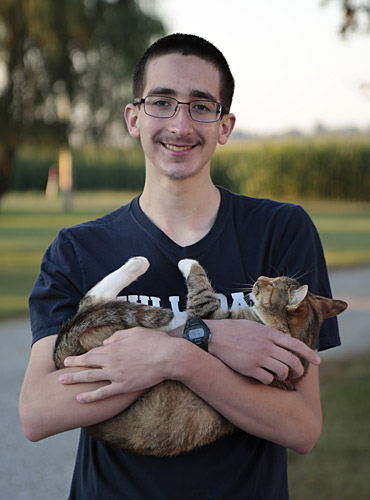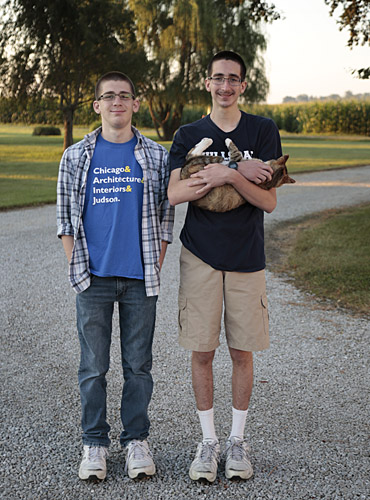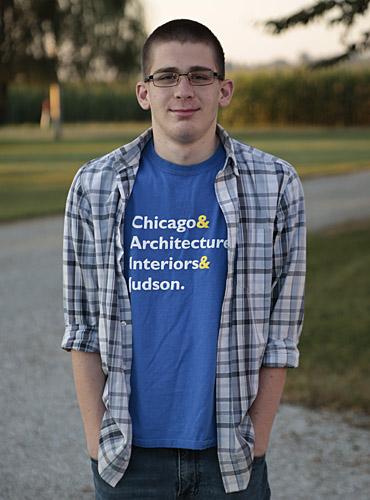 Jacob, a senior in high school, is involved in a couple of leadership activities. He is co-president of his high school's Harvard Model Congress team that will travel to Boston in February for a government simulation hosted by Harvard. He is also on the Franklin Mayor's Youth Leadership council. The council's current project involves designing, installing and raising funds for a special needs playground in one of the Franklin city parks. We appreciate how hard Jacob has worked in school. He was named a National Merit Scholarship Semifinalist. Finalists will be announced in February. He is headed to Hillsdale College in Michigan next fall to study something in the area of history, economics, politics or public policy.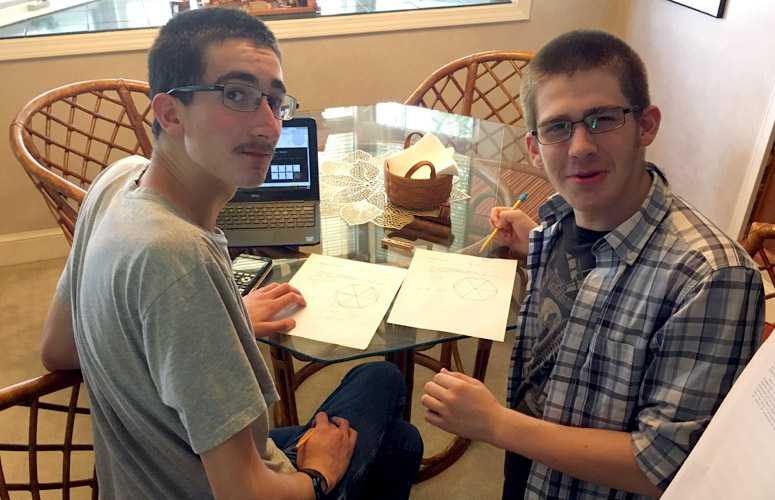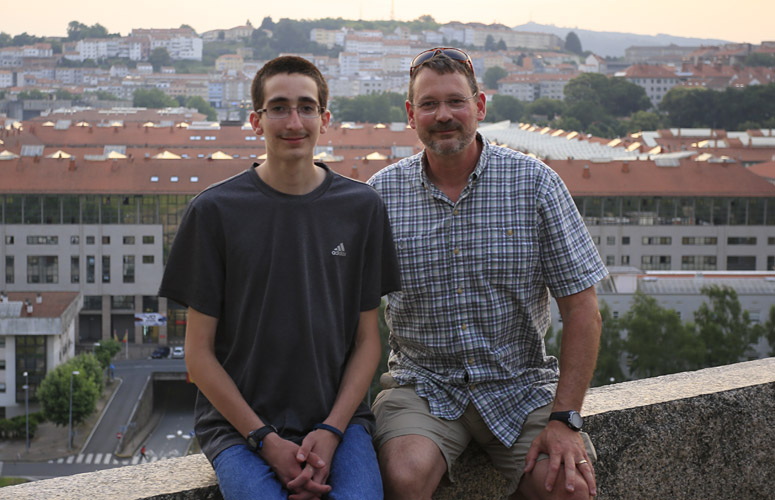 AJ is a junior.  He and Jacob are in some of the same classes so it has been fun to hear them discuss homework and test scores.  There is some competition between them.  AJ rubs it in just a bit when he earns a higher math score.  Jacob's success in math seems effortless while AJ has to work at it a bit.  AJ continues to create puppets and do pottery.  He has really been enjoying an art class in school where his drawing skills have improved a lot.  He gets his artistic genes from both sides of John's family.  A new activity has been volunteering at the historic Artcraft Theatre in Franklin which is a 95 year old restored theatre that shows classic movies on the weekends.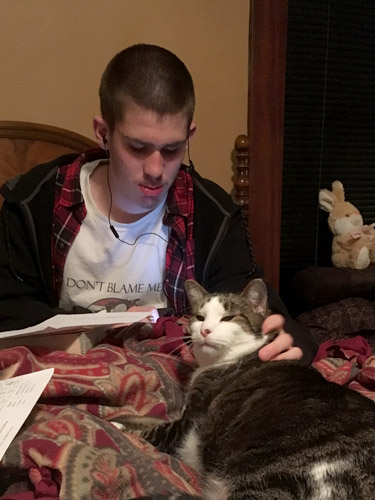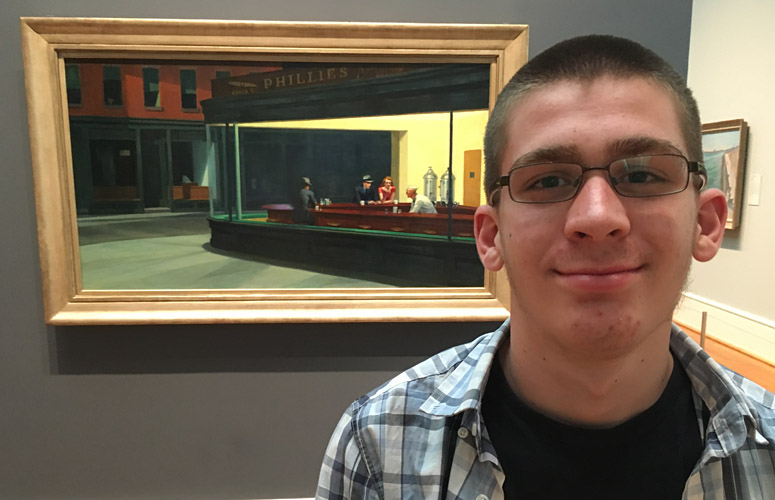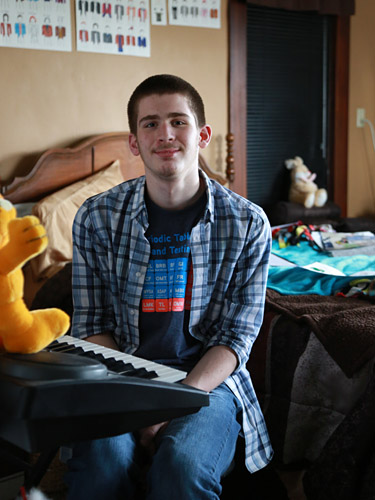 Marching band didn't make the schedule of activities this year for Jacob or AJ due to challenging classes and the huge time commitment involved. Both boys are continuing with lessons and hope to participate in orchestra at college.   AJ had the exciting opportunity of being  in a percussion ensemble that earned a Gold Rating at State Solo and Ensemble competition.  And who knew that teenage boys had bucket lists, but apparently seeing Night Hawks was on AJ's list.  One down,  and an unknown number to go!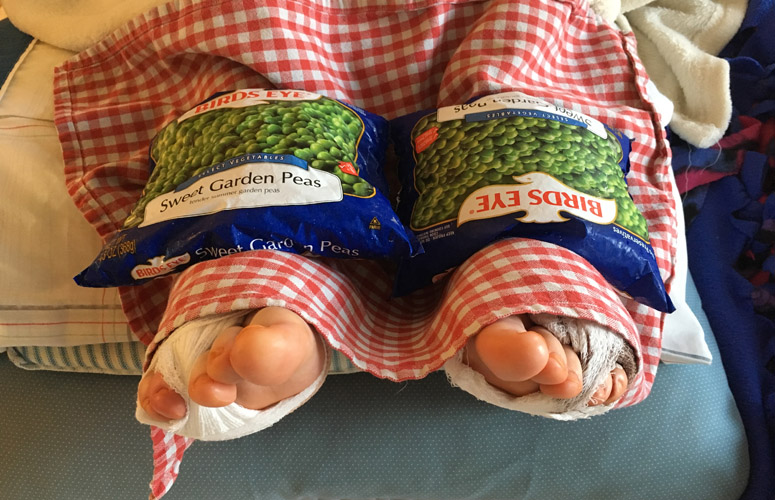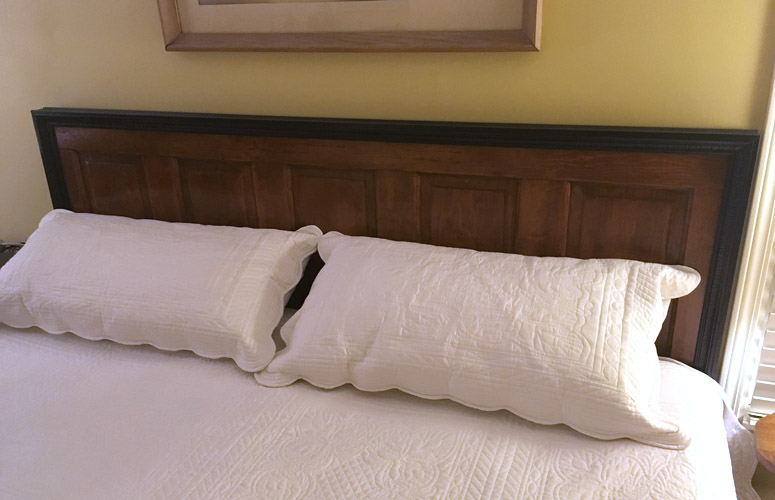 Wendy has had a pretty rough year. The Morton's neuroma she developed in 2016 continued to get worse and a new one appeared in her other foot.   In September, she had surgery to remove the affected nerves in both feet.   Recovery has been slow, and she has been told it will likely take a full year to recover.  At present, she is working on finding the balance between walking enough to keep the blood circulating in her feet but not so much to cause soreness and swelling.   Before her surgery, Wendy did manage to turn a door from the original part of our farmhouse into a headboard for our bedroom.  She also spent a delightful day in June visiting her 2nd grade teacher, Mrs. Moneypenny, in Ohio.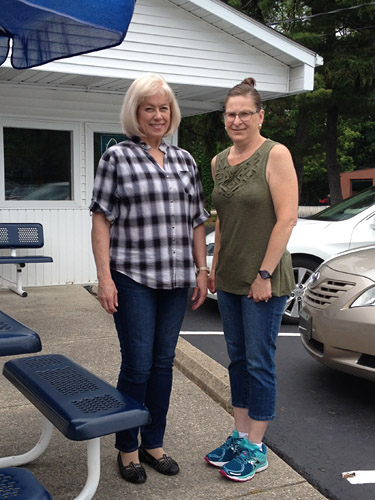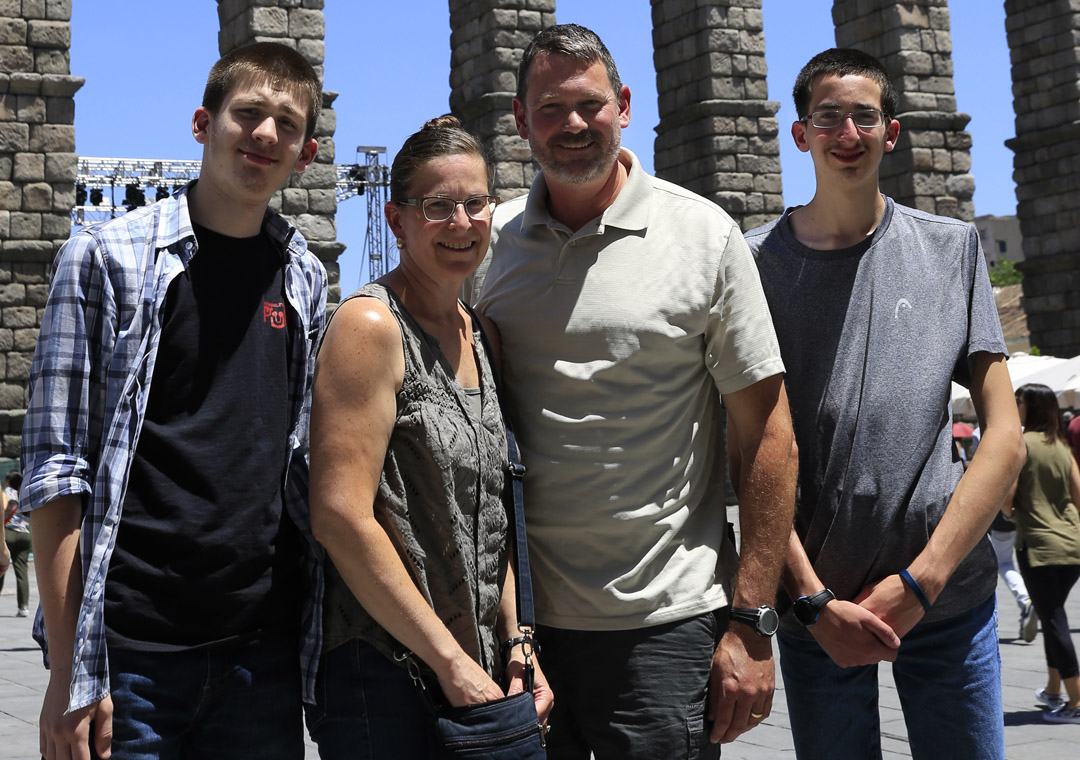 Our fun event of the year was a 12 day trip to Spain and Portugal with the boys' Spanish teachers.  Wendy and I were able to tag along.   Jacob was a reluctant traveler but now has the travel bug. He was by far the most adventurous eater of the family trying duck, rabbit and octopus.  We started in Lisbon, worked our way north to the Bay of Biscay and then came back south to Madrid.  We especially enjoyed the historic towns of Segovia and Toledo. If you would like to see scenic photos of the places we visited, John has a gallery posted here:  
www.johnfreeland.com/gallery/portugal-spain/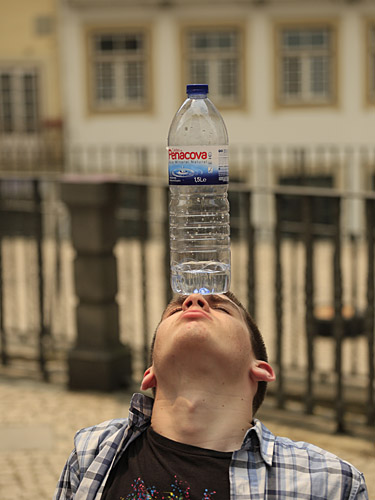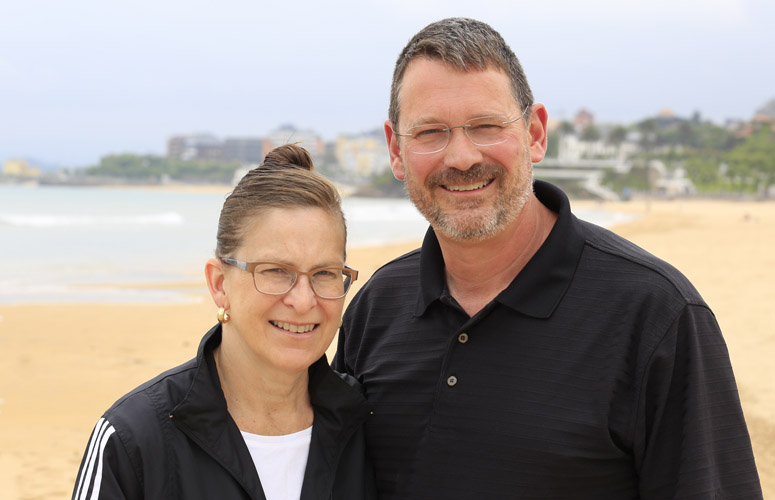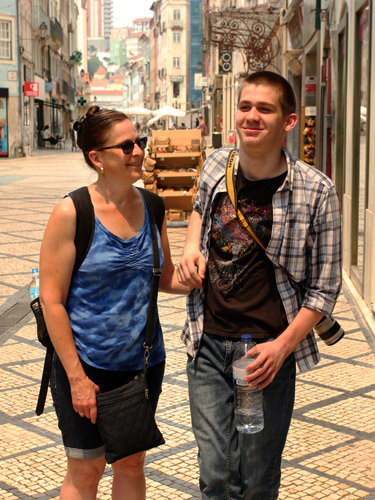 We still have all of indoor and outdoor cats.  Our neighbors are surprised we haven't lost any of the barn cats. The secret is avoiding run ins with coyotes.  From the time the barn cats were kittens, they got into the routine of returning to the barn at night.
A $3.00 treat ball has been quite the find for us this year.  This was after several trips to the vet and medical tests only to find out Kyoke's vomiting is not a result of pancreatitis but instead is caused by gorging himself to the point of making himself sick.  Our male cat lacks self control.  Hmmm …. Imagine that.  A treat ball filled with dry food has slowed him down and has forced him to work for his food.   Couldn't we have been told about the $3 treat ball before we did the ultrasound?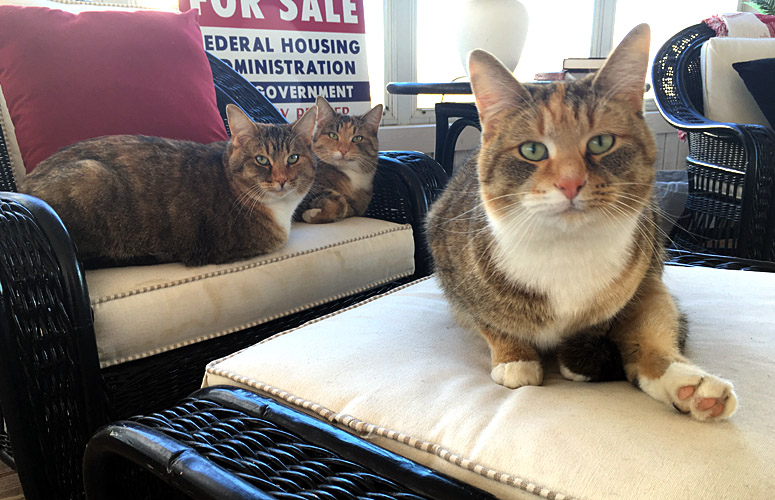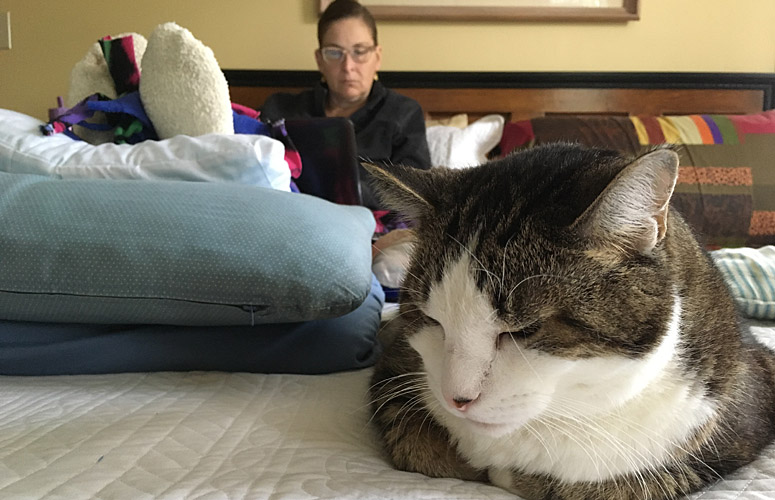 In the midst of life knocking us around a bit this year with injury and illness, we saw the Lord's amazing kindness and provision through our church family, friends and neighbors who provided encouragement, meals and transportation when Wendy couldn't walk or drive.  A huge thank you to all of you!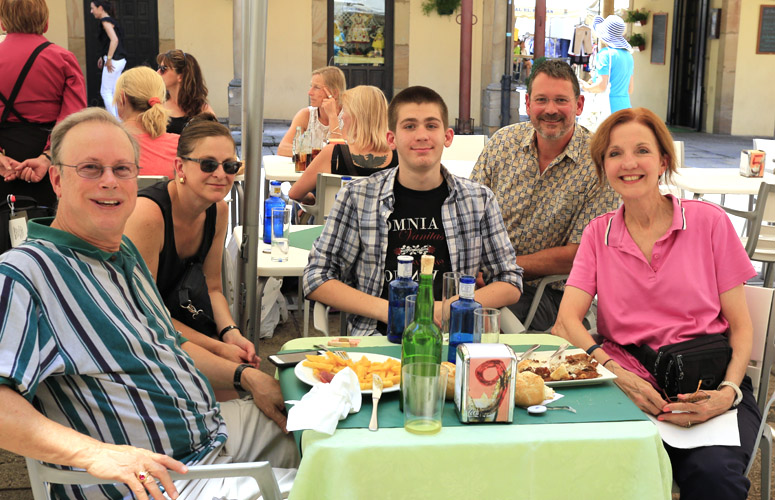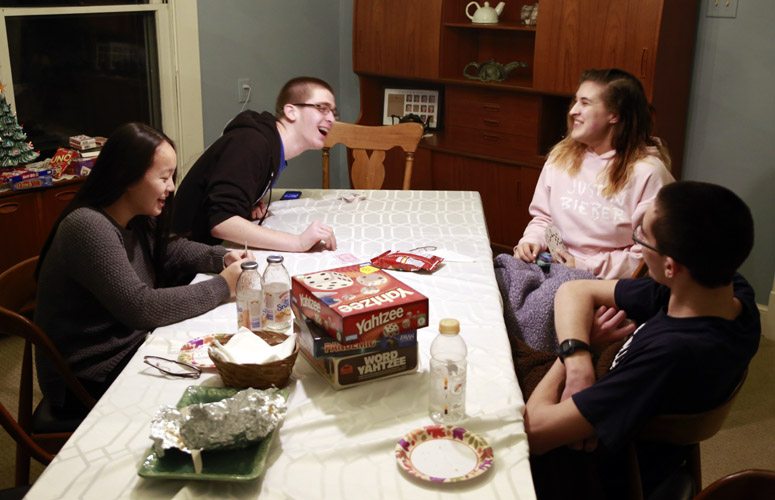 Life's trials certainly have brought into focus the insignificance of the things that used to rattle us.   And, the smallest things have become meaningful.  We have much to be thankful for.  We are especially thankful for our Lord Jesus Christ whose birth we celebrate this time of year.  1 Timothy 4:10 says "(and for this we labor and strive), that we have put our hope in the living God, who is the Savior of all men, and especially of those who believe.  Psalm 147:11 says "… the Lord delights in those who fear him, who put their hope in his unfailing love. "
Merry Christmas!  We pray you experience the peace and love of Christ in your hearts and homes this holiday season.
The Freelands
John, Wendy, Jacob, AJ, and the cats