The Freeland 2019 Christmas Letter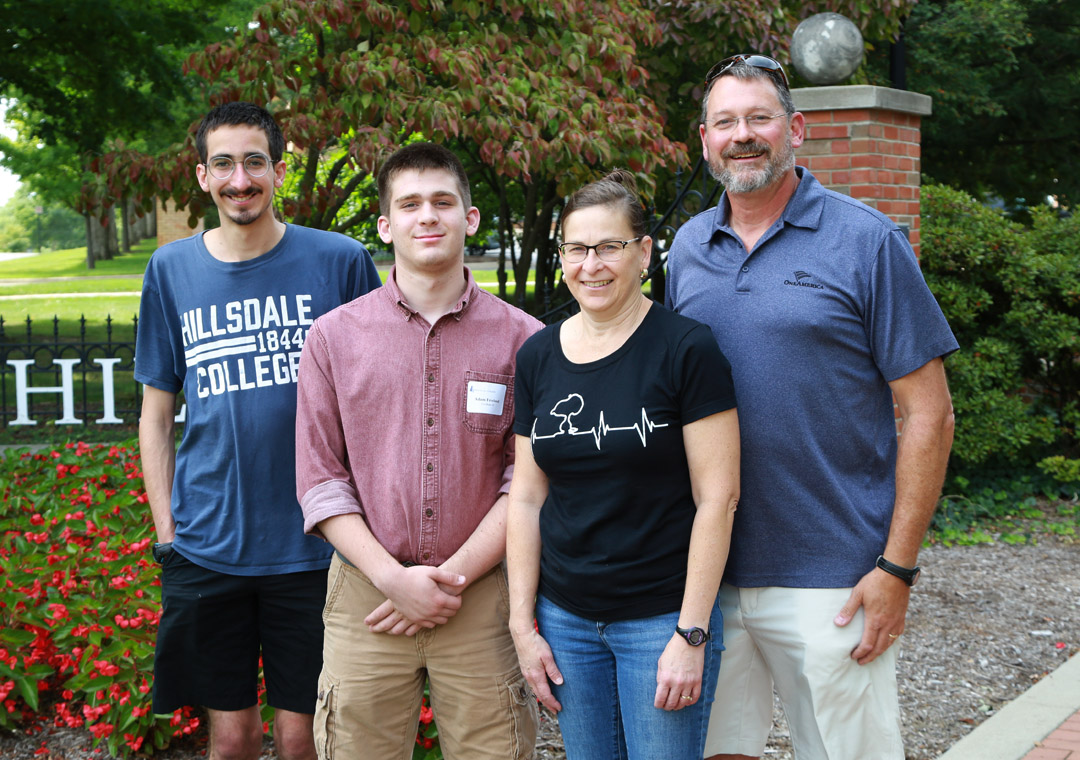 2019 continued the trend of big changes for us.  A.J. graduated from high school and went off to college.  Wendy went back to work after 18 years of being a full-time Mom.  And John got out of the camera rental business.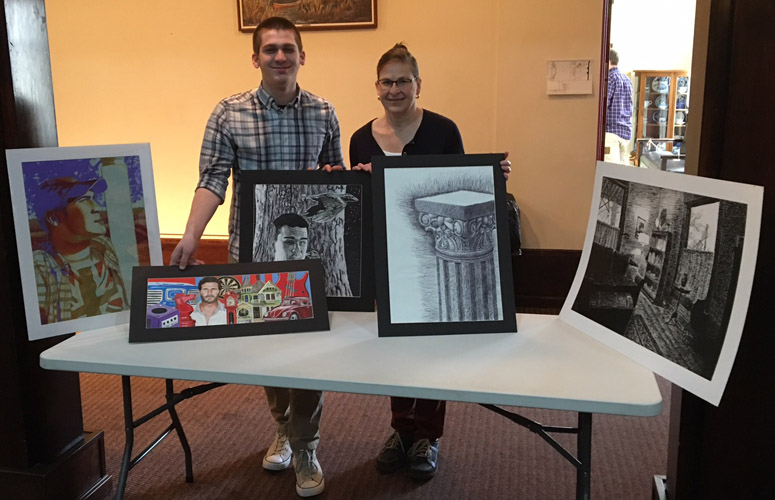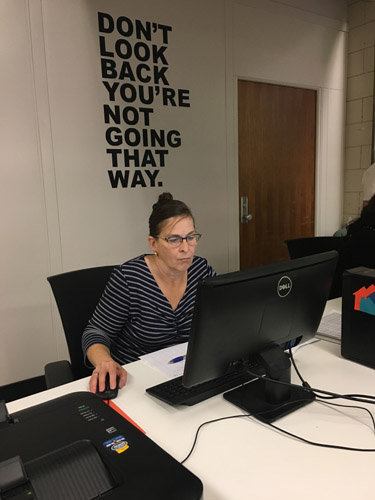 Last year Wendy began working on a Certificate in Paralegal Studies at IUPUI.  In order to gain some experience in the legal field she began volunteering at the Expungement Help Desk of the Neighborhood Christian Legal Clinic.  This spring they offered her a part-time job.  The position is temporary because it is funded by a grant, but should run until after she finishes her one remaining class in May.  Wendy continued to see improvement in her feet and if she doesn't do anything too extreme, she is pain free for many activities that were difficult a year ago.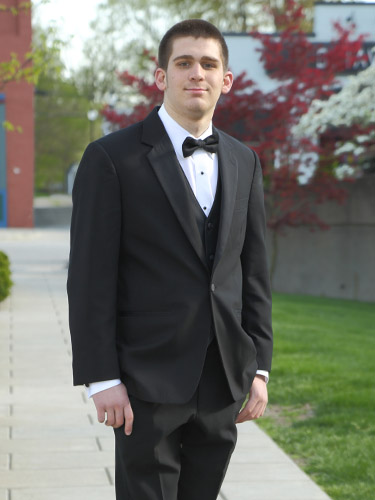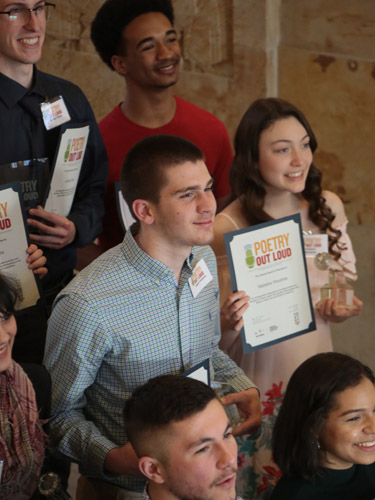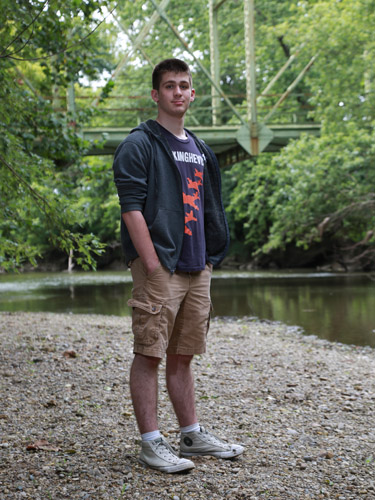 A.J. finished up his last semester of high school graduating in June.  His favorite class was AP Art.  He had to submit a portfolio for evaluation and was excited to receive a "5" which is the highest rating.  Other high points were the selection of one of his pieces for a Honorable Mention in the Congressional Art Competition and receiving a Cecil B. Head art scholarship.  A.J. went to prom with a group of friends and represented F.C.H.S. at the state Poetry Out Loud competition.  He is also attending Hillsdale College and actually lives in the same dorm (but not the same room) as Jacob.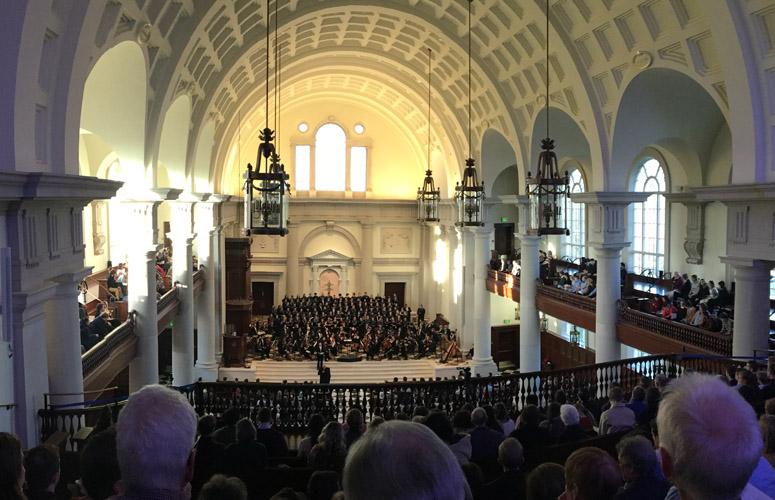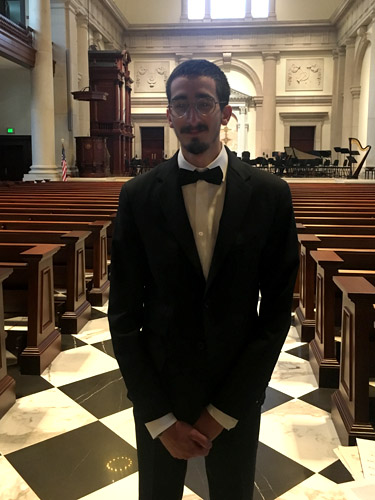 Jacob is now a sophomore at Hillsdale.  He had a summer internship at a think tank in Carmel called Liberty Fund, Inc. which he enjoyed.  He is participating in the Collegiate Scholars program at Hillsdale and continues to play bass trombone in the orchestra and a brass quintet.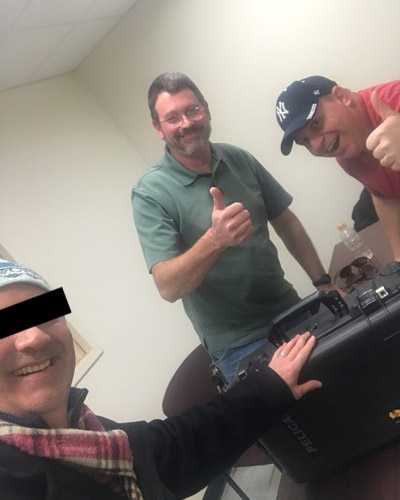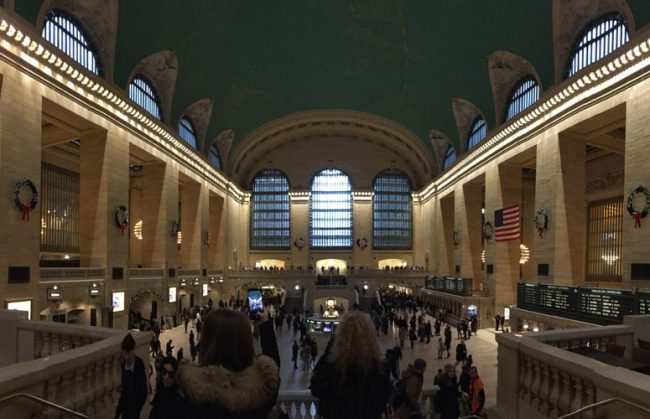 My really big news is that Kyle and I got all six of the stolen lenses back the first week in January.  Two weeks before Christmas last year I got a call from a guy who said "I have three of your lenses."  He had been buying lenses in NY off a website similar to Craigslist and didn't figure out till he had bought the third one that they were stolen.  We offered him a generous finders fee to buy the remaining lenses and spent three tense weeks waiting for fourth and fifth lenses to be purchased.  Kyle and I went to NYC to be there for the meet to "buy" the last lens in Grand Central Terminal.  Two NYPD detectives (who were actually a hoot to work with) impersonated us and grabbed the kid who had been selling the lenses to the "good Samaritan" who acquired the first five lenses for us.  The guy was able to convince the detectives that he wasn't involved in the initial theft and so wasn't arrested for possession of stolen property (sigh).  Still very grateful we were able to return the lenses to the owner rather than having to liquidate our business in order to reimburse him for the loss.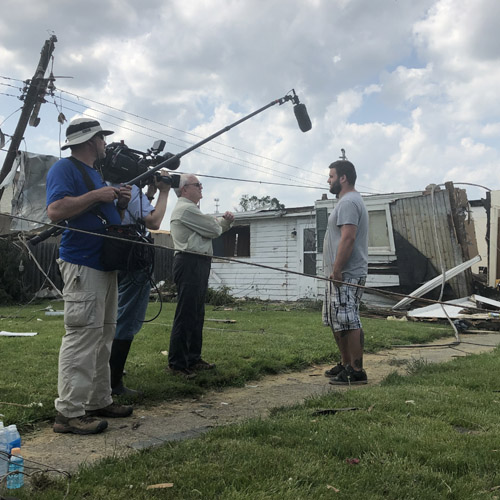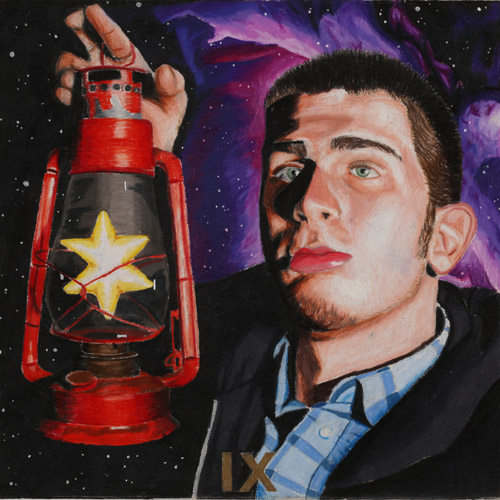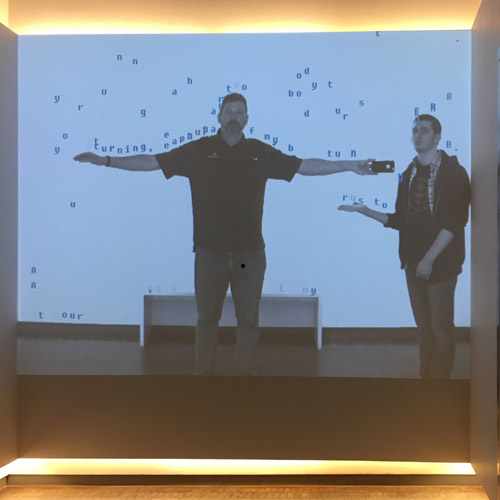 Once the lens situation was completely resolved we sold Camera Partners to a colleague in Indianapolis who is in the film lighting rental business. I am still doing freelance video production.  One of the more enjoyable shoots I got to work on this year was multi-day job with a crew from London doing a documentary about Mario Andretti.  We interviewed and did quite a bit of b-roll with Mario who was a lot of fun.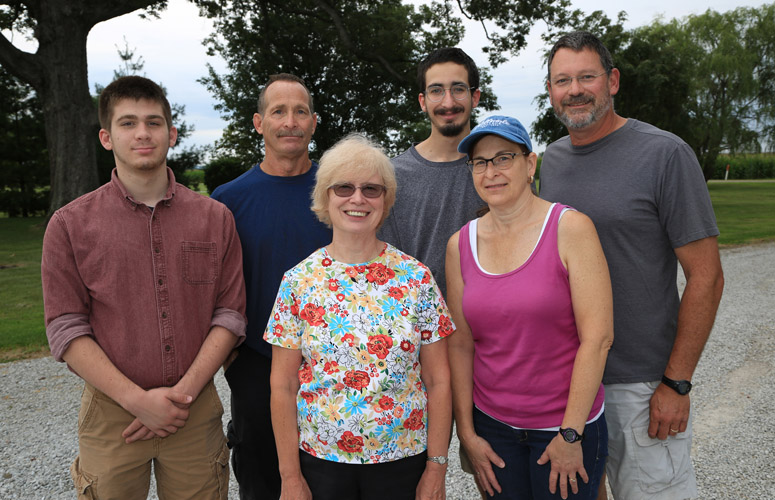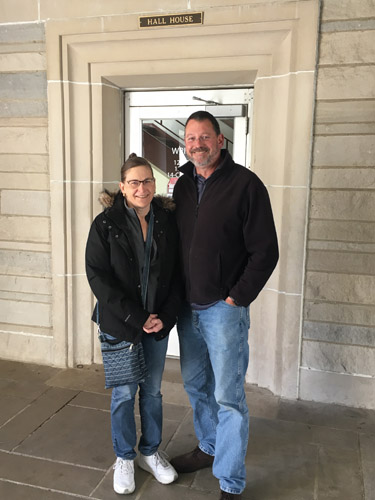 We enjoyed visits from my cousin Cal and his labradoodle Dude and Wendy's brother and sister-in-law Tim and Diane.  We were able to squeeze in a short vacation right before school started spending a couple of days in Cleveland and a day at Cedar Point.  The boys even managed to get the old folks onto a couple of coasters.  We're really not as young as we used to be!  Wendy and I celebrated 30 years of marriage this October.  Cat count remains steady at four (one indoor and three barn cats).
We hope that God will bless you with good health and that you enjoy your time with family and friends in 2020.
Merry Christmas and Happy New Year!
The Freelands
John, Wendy, Jacob, and A.J.
If you would like to look back at past years, here are the links: