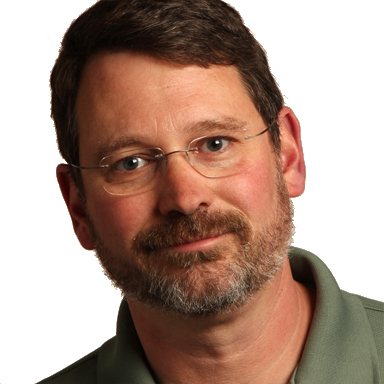 John Freeland, Hoosier Native
John Freeland was at Assembly Hall when Bobby Knight threw the chair. He was in a good seat across the court from the team benches. He had his Nikon F2AS camera with a telephoto lens and a motordrive capable of 5fps in his hands and more than a half a roll of film remaining. The game was in an official's timeout because Bobby Knight had just gotten a technical foul. Coach Knight was storming away from the scorer's table and the pep band had started playing a song to fill time during the TV commercial break. All of this seemed pretty standard for Bobby Knight at this point in his tenure as coach of the IU Hoosiers.
John looked away, and that's when Assembly Hall erupted. He looked back to see a chair crossing the free throw line headed toward the corner opposite the team benches. No one captured the event from that angle. Not even John. Should've. Could've. Would've! Should've been paying attention!  Could've been his first national photo credit. Would've been a life changing event! Fortunately, things have turned out just fine.
Adept at Capturing the Moment
Of course, that indelible moment left an impression on the Hoosier native and Indiana University graduate. It helped him to understand the power of capturing the moment and the far-ranging impact those images can have on people. He also learned to pay closer attention to what's happening around him.
In 1998 — after spending 10 years in the corporate world as a producer and director for a national cable company and a large insurance corporation — John started Banner Images to offer photography and video production services.
In Awe  of Natural Wonder
John's love of photography and video and his interest in travel comes from a childhood spent looking at the photos in National Geographic and watching programs like Nature and Mutual of Omaha's Wild Kingdom.
Deeply Versatile
From news to sports, and from corporate shoots to documentary features and TV commercials, John has experienced it during his nearly three decades in the industry. His thorough understanding of the medium, his professional expertise, and his versatility have enabled John to become one of the region's most trusted and valuable videography, location sound, and photography service providers.
Are You Ready to Talk About Your Next Project?